Check our Weekly News for children's programming updates.
In regular (non-COVID) times, Sunday mornings at St. Timothy's offer more than worship. Nearly every corner of our church is filled with life-long learners and those on the journey to be the hands and feet and voice of Jesus to our world.
Agape Feast
In the Parish Hall
Sundays at 10:15 am
AGAPE — a Greek word for "love," meaning an unconditional, universal love of God and all others. This service of prayer, reflection, and meal is a love offering created especially for our families with children under the age of 12. Weather permitting, the parish hall and patio will be our place of worship. Masks required and physical distancing practiced.
Come and see!
Questions? Contact Mary at rector@sttimothysiowa.org
Children Living the Word
For Pre-K through 4th Graders: This group meets at 9:45 am on Sundays on Facebook Live in our Friends of St. Timothy's Facebook Group. Please check our Weekly News for information about Children Living the Word meetings during our closure for COVID-19.
In normal (pre-COVID times), this class is typically offered during the beginning part of our 10:15 am service on Sunday mornings. It's really for those children who aren't yet ready to sit and learn during the Liturgy of the Word portion of our Eucharist service. During this time, children read stories about things that affect their world and kids like them. As they process what they learn, they participate in activities that further show them how to be the hands and feet and voice of Jesus in their own ways. They make casseroles to feed the homeless; they harvest in the garden; they make get well cards for those who are ill; they create Christmas decorations for those incarcerated; etc.
Welcome to the Bible
For 4th and 5th Graders: Meets at 11:15 am on Sunday mornings by Zoom. Please check our Weekly News and Friends of St. Timothy's Facebook Group for more information and weekly announcements.
In normal (pre-COVID times), this class continues our focus on the Bible. Each child is given his or her own Bible and is encouraged to read it, write questions in it, mark favorite passages. Our teachers begin with the stories that these kids are familiar with and have the kids read the Biblical text, stopping frequently to puzzle over words and meanings. Through the year, they move to other parts of the Bible with which the children are less familiar to give them a good grounding in Biblical knowledge.
Faith in Action
6th Graders
As children become more mature in their faith, we try to match material to their growing awareness of the world around them. Age-appropriate books that discuss social justice topics begin to help them explore ways they can become the hands and feet of Christ.
The Nursery
8:45-11:30 am (but currently closed due to COVID-19)
Children Under 3
Professional childcare is available for children under 3 years old on Sunday mornings.
The Children's Ark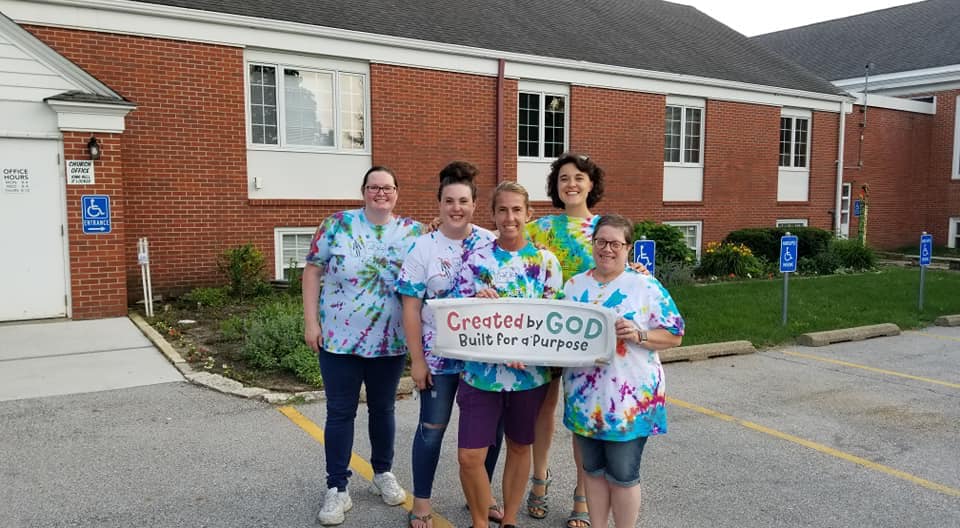 Currently not meeting due to COVID-19.
Pre-Kindergarten (Ages 3-5)
We begin with some play/social time and then learn different things about how worship works in our faith tradition, sing songs, and listen to a Bible story. Prayer and other activities round out our time and then we move to the sanctuary for the remainder of our regular church service.
Godly Play
Kindergarten through 3rd Grade (currently not meeting due to Covid restrictions)
Godly Play is offered on Sunday mornings between 9:00 and 10:00 am for children in Kindergarten through 3rd grade children. Godly Play uses story boxes of the sacred stories of our heritage, each box containing figures of the story. Children are encouraged to wonder: What's the most important part of this story? Where am I in this story? Could we leave out any parts of this story without changing it?
For more information about Children's Formation at St. Timothy's, contact Heather Preston at formation@sttimothysiowa.org.