I'm so excited to share this year's Annual Giving Campaign, "A Future with Hope" with all of you! During the campaign we will share some thoughtful words from our parishioners as well as images of hope created by our youth below. Please join us as we continue to build momentum and share our future hopes and dreams with each other!
Please join us at our worship services either in-person or via live-streaming and share your thoughts of hope with us online or in person.
How would you fill in the blank?
Everyday I HOPE…
What I want to tell you about HOPE is…
One thing I HOPE for my good friend is…
Something I HOPE for St. Timothy's is…
We invite you, through prayer and story, to consider your financial gift for the on-going missions and ministry of our parish. Let us walk together into our FUTURE WITH HOPE as we continue to serve as Christ's hands + feet + voice in the world.
With you in hope!
Suzy Coen
Senior Warden
St. Timothy's Members Reflect on Stewardship:
Online Instructions
To submit your pledge online, click the "Online Pledge" button and fill out the form. Your information will be sent directly to Amy Wachter, our Accounting Coordinator.
Mailing Instructions
If you'd like to fill out a card by hand, click the "Download + Print" button, print out the form, fill it out, and bring it to worship on Sunday, October 3rd. We will collect the cards in the offering plate that day.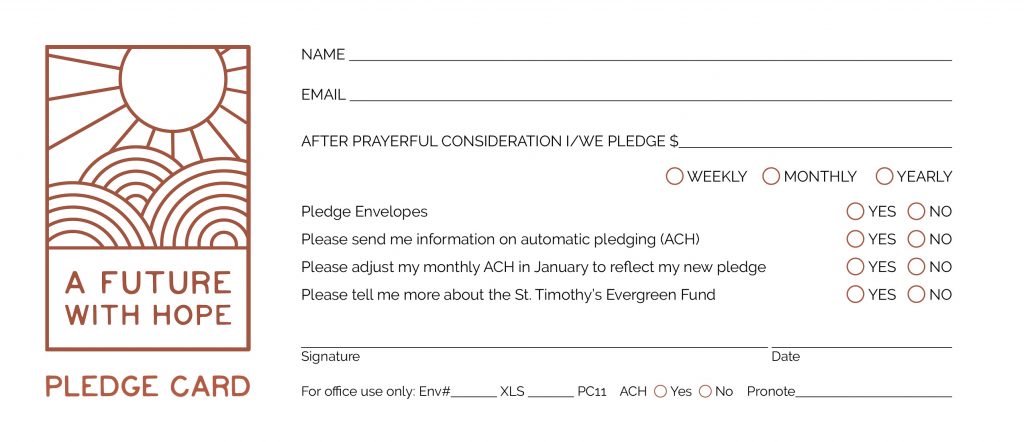 Responses given by St. Timothy's families:
Everyday I HOPE…
What I want to tell you about HOPE is…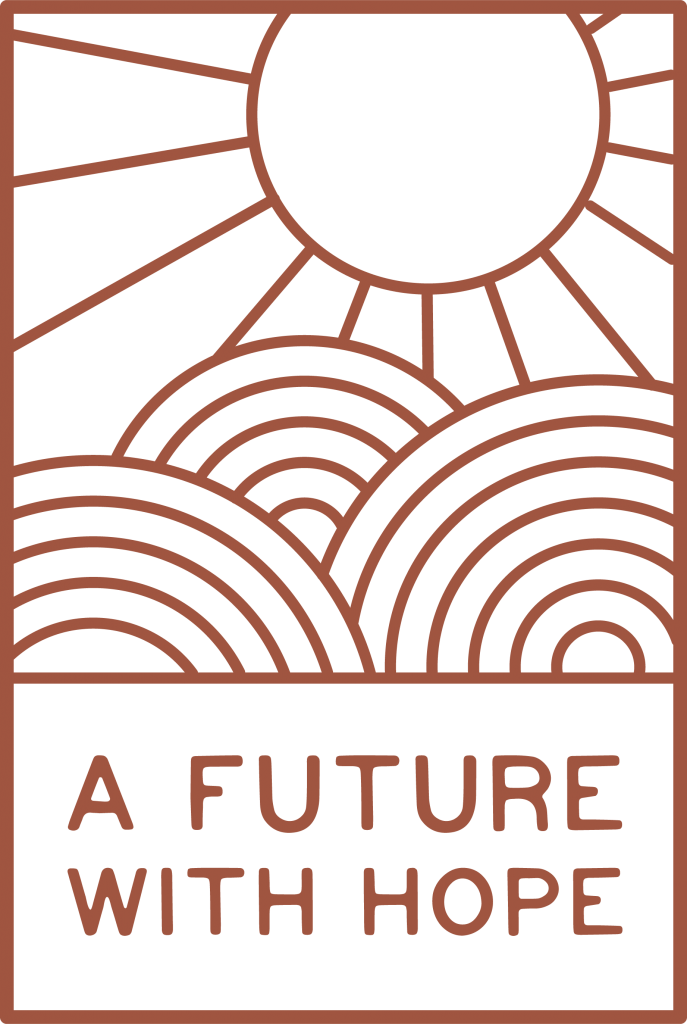 Thank you!
We are so grateful to all who contribute in so many ways to the community of St. Timothy's. We hope this stewardship season, you'll consider financial support of our continued mission and ministry for 2022. It's truly crucial to our ability to be the hands + feet + voice of Christ in the world and in creating A FUTURE WITH HOPE!