Our previous services are available to view here.
17th Sunday after Pentecost
Holy Eucharist
Saturday, September 23 | 5:00 pm
Sunday, September 24 | 10:15 am
Subscribe to St. Timothy's on YouTube:
Second Offering Partner for September:
CFUM (Children & Family Urban Movement)
CFUM is truly a movement for change driven by the ideals of the worth and potential of each and of all, the abundance intended for all, the draw of justice within and beyond us, and the power in community.

MISSION
The mission of CFUM is to create a community that supports the potential of children, youth, and families through educational success, healthy living, and community engagement.

VISION
In a perfect world, we'd all have what we need to lead healthy, comfortable and fulfilling lives. CFUM's initiatives are working to make that vision a reality for more people in the Riverbend Neighborhood.

We are excited to be celebrating CFUM again as a 2nd Offering Partner. We hope you will join us this weekend as we hear from staff members, including Jacob Nastruz, Community Outreach and Volunteer Coordinator.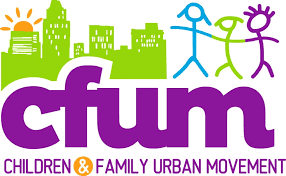 Around Our Diocese:
Sunday Diocesan Services and Opportunities:
Many generous worship communities in our diocese are contributing Sunday services each week. Please feel free to check them out!
---
Services are also available through the National Church: