Worship Service Guidelines at St. Timothy's
No reservations are needed to attend worship services.
Physically distanced seating will be practiced, but there will be no assigned seating.
Masks. Updated CDC Guidelines
Even if you are fully vaccinated, you should wear a mask for indoor gatherings.
Singing softly is now permitted.
Please remain physically distanced during the passing of the peace.
Communion continues to be bread only.
Service specifics:
5:00 pm Saturday: Worship takes place in the parish hall. Please park in the circle drive or on 24th Street and enter through the patio door closest to the kitchen.
10:15 am Sunday: Please park in the lower level parking lot. The doors will be open from 9am to 11:45 am. Following the service, there will be hospitality offered in the parish hall and drive-up communion offered in the circle drive until 11:30 am. Drive-up communion will be offered until August 29.
Our 2nd Sunday Offering partner for August:
Youth Justice Initiative
The West Des Moines Youth Justice Initiative is a community-based participatory restorative justice process. YJI engages crime victims and community members in the justice process, holding young offenders directly accountable to the people and community they have harmed, restoring as far as possible the losses of victims and providing a range of opportunities for dialoging and problem solving whenever possible, which can lead to a greater sense of community safety, social harmony and peace for all.
If you are interested in finding out more or how you can get involved, please contact Rev. Mary.
To contribute toward your pledge, our 2nd Offering Partner, and more — Please use our PayPal button and select from the dropdown provided.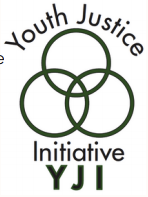 Around Our Diocese:
Sunday Diocesan Services and Opportunities:
Many generous worship communities in our diocese are contributing Sunday services each week. Please feel free to check them out!
---
Services are also available through the National Church: