Worship has changed at St. Timothy's – like it has changed in nearly every other community. Worship and the formation we offer at this time will be online until further notice. Please use the link above to access all of the latest information about how we are responding to the current health challenge and how you can keep in touch.
Virtual Worship
St. Timothy's:
Sundays, beginning April 19
10:00 am Children Living the Word (to join, please contact Heather Preston: formation@sttimothysiowa.org)
10:15 am Morning Prayer (use St. Timothy's YouTube Channel link below)
Luke's Sunday Paper: May 24, 2020, Kids' Sunday Packet
Donate to Second Offering: Faith & Grace Garden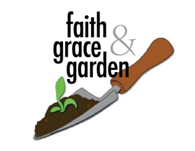 ---
Around Our Diocese:
Sunday Diocesan Services and Opportunities:
Many generous worship communities in our diocese are sharing daily service. Below are their names and service times. Please feel free to join in!
Morning Prayer
Noonday Prayer
Evening Prayer
Compline
---
Services are also available through the National Church:
---
Carillon Concerts at St. Paul's
815 High Street, Des Moines
9:00 am Sunday mornings, through May 24
Come hear the carillon from the comfort of your car!
We are playing favorite hymns from our carillon, a tower of many bells. Come, stay in your car, and enjoy the beautiful music. We encourage you to remain in your vehicles and to pay attention to physical distancing guidelines. We pray that this time of worship will deepen your relationship with God and each other.