3rd Sunday After the Epiphany
Saturday, January 22
5:00 pm Holy Eucharist in the Parish Hall
Sunday, January 23
9:00 am: Adult Formation
10:15 am: Children Living the Word in the Parish Hall
10:15 am: Holy Eucharist, both in person and live on YouTube
Contactless Communion is available in the Circle Drive after the service until 11:30 am
Click here to access the live-streamed Sunday service.
Our 2nd Sunday Offering partner for January:
Justice Journey Youth Pilgrimage
The Justice Journey Pilgrimage is going to take place June 6-12, 2022. We will travel by bus to visit important sites in our nation's civil rights history. We are preparing for the trip by raising travel funds and by learning together about the struggle for justice in our biblical and national history.
To contribute toward your pledge, our 2nd Offering Partner, and more — Please use our PayPal button and select from the dropdown provided.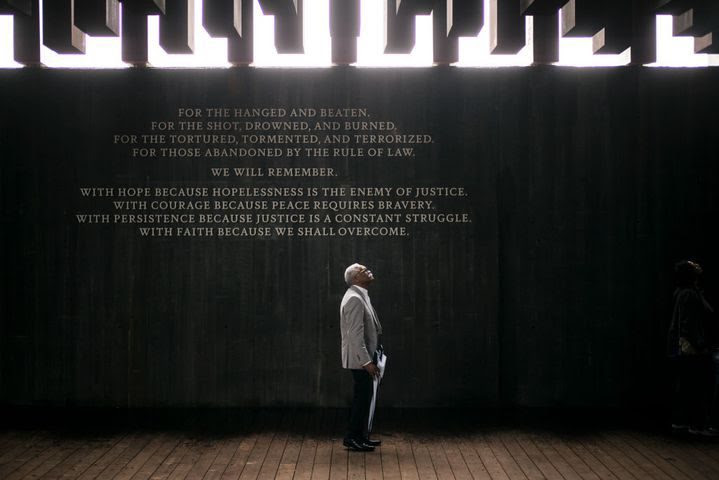 COVID Protocol Update (January 14, 2022)
Due to the level of community transmission in Polk County (CDC ranks us as HIGH) the following protocols are in place at St. Timothy's until further notice:
Our worshipers are strongly encouraged to get vaccinated and boosted as they are able.
Masks are required at worship services.
We strongly encourage physical distancing and have marked the pews in the sanctuary accordingly and have set up the chairs in the Parish Hall to reflect this reality.
The congregation is allowed to sing hymns with the cantor — masks are still required.
Communion wafers will be brought to the congregation at the Saturday 5 pm service in our Parish Hall. At the 10:15 am sanctuary service, communion wafers will be distributed from the center aisle. At both services, small bowls of wine will be available for those who desire to dip (intinct) their wafers.
For our youngest members, we offer a Children Living the Word service in our Parish Hall during the 10:15 am Sunday service. Children join their parents for communion in the sanctuary at the end of the service. (See further details on our website Children's Formation page.)
Hospitality in our Parish Hall is available following the 10:15 am Sunday service. We encourage those who join in the hospitality to keep physical distance from others not in their "pods," to continue wearing their masks except when drinking or eating, and to keep a maximum of 3 people at each table.
We continue to offer livestreaming of our 10:15 am Sunday service. Join us via our Youtube channel if you are unable to be present with us. For half an hour after each service, we offer drive-up communion from our circle drive.
Additionally, masks are required to enter our building during the week and any visits outside of office hours will be "by appointment" only.
We will notify the parish of any positive COVID exposure. The intent is to let our parishioners make informed moves regarding their health and that of those around them in light of the possible exposure.
Thanks for your cooperation as we continue our efforts to provide a safe place to worship and work.
Service specifics:
5:00 pm Saturday: Worship takes place in the parish hall. Please park in the circle drive or on 24th Street and enter through the patio door closest to the kitchen.
10:15 am Sunday: Please park in the lower level parking lot. The doors will be open from 9am to 11:45 am. Following the service, there will be hospitality offered in the parish hall and drive-up communion offered in the circle drive until 11:30 am.
Around Our Diocese:
Sunday Diocesan Services and Opportunities:
Many generous worship communities in our diocese are contributing Sunday services each week. Please feel free to check them out!
---
Services are also available through the National Church: