Grief + Renewal
Is a Grief Support group for me? Before you decide, hear these comments:
"I found listening to others who have gone through this very helpful."
"I guess I just needed to talk."
"Listening to someone else's story reassured me what I'm feeling is normal."
By offering a safe, relaxed, no-pressure environment, St.Timothy's Grief & Renewal Group allows individuals who have suffered a loss an opportunity to gather with others who share common concerns or experiences. Because grief has no timeline, some attending have experienced a recent loss, while for others it has been years. And while no one's grief is alike, the support and insight one gains from those who found themselves in similar circumstances is often helpful. Do we tear up? Sometimes. Do we laugh? Most times. The intent is not therapy but restorative. Grieving is not forgetting your loved one but rather, learning to do so more effectively. Sometimes, we find the occasional quiet support is just what we need. If you are interested or have questions, please contact Wava Shirbroun at 2ongoldenpond@gmail.com.
The link to the session is on Sunday, March 21 at 1 pm (it will be a monthly thing, so the date will likely change). Here is the live link: https://us02web.zoom.us/j/87307363304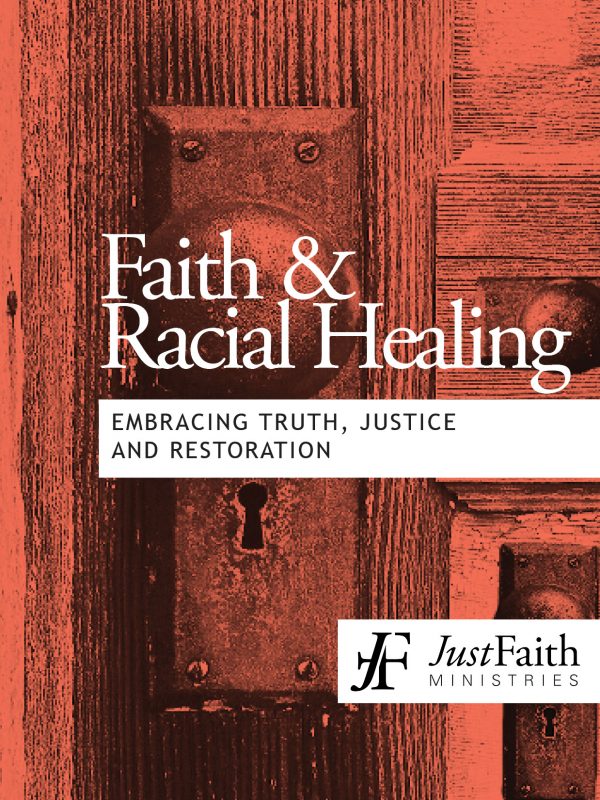 Faith & Racial Justice
Beginning Tuesday, April 20, McB McManus and Deacon Jeanie will be co-facilitating the Faith & Racial Healing program again!
Sessions will go for 9 weeks through June 15 and will run from 6:30-8:30 each Tuesday night – except June 9th. The aim of this program is to:
Educate participants about systemic racism
Provide participants with practical tools for dismantling racism
Provide biblical and spiritual foundation for dismantling systemic racism
We hope you'll consider joining us on this journey. Please contact Deacon Jeanie with questions.
Sign up here.
Sunday Morning Adult Forum
Sunday Morning Adult Forum is currently suspended.
Bible Study
Our Bible Study group meets on Thursday mornings from 9:30-11:00 on our patio, weather permitting. When we are not able to be outside, we will meet in our Parish Hall, using CDC guidelines in all of our gatherings. All are welcome to jump in at any time.
Books, Brew and Banter
This is a book group that meets every Friday morning from at 10 am on Zoom. We read and review books, some religious, some secular, some fiction, some non-fiction. To see what we've read and what's ahead, visit our blog at sttimsbbb.blogspot.com.
For Adult Formation questions and opportunities, contact Deacon Jeanie Smith at 515-225-2020 or deacon@sttimothysiowa.org.